Hello again!
Here are the top 10 books I read in 2014.
10.
The Iron Trial
- Holly Black & Cassandra Clare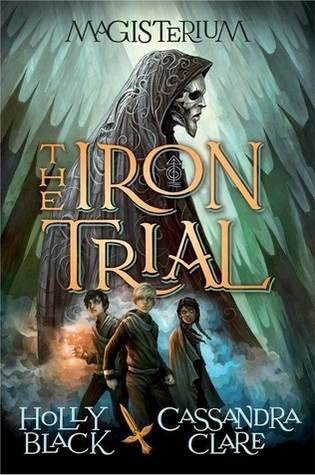 The Iron Trial is the first book in the Magisterium series co-written by Holly Black and Cassandra Clare. It follows the story of Callum, a boy who, for the entirety of his life, was told that magic was bad. What happens when he's accepted into the Magisterium, a school for magic?
While clearly middle grade, this book is very fun and interesting. There isn't a whole lot of plot but it does a great job setting up for the rest of the series. I love both the authors and can't wait to read more from them! Full review
here
.
9.
Saga, Vl. 1
- Brian K. Vaughan (writer) and Fiona Staples (artist)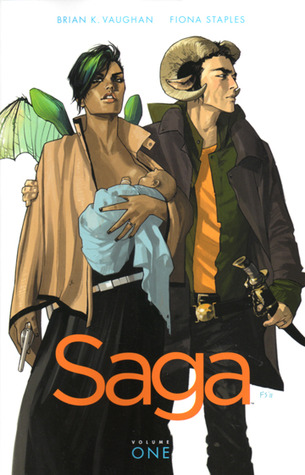 When two soldiers from opposite sides of a never-ending galactic war fall in love, they risk everything to bring a fragile new life into a dangerous old universe (Goodreads). I fell in love with this book at first page. It was funny and different, certainly not what I was expecting (not that that's bad). I definitely want to continue reading.
8. To All the Boy's I've Loved Before - Jenny Han
Lara Jean Song writes love letters for every boy she's ever loved. When her secret letters are mailed, her life flips upside down.
This was such a cute book! It was so sweet and fluffly and fun and a great read in general. I loved the family dynamic. In YA literature the family tends to be there only when it's needed but in this story, Lara Jean's family is a big part of her life. The cultural diversity was great. It was really predictible and Lara Jean's decisions annoyed me at times. Overall, however, this was so much fun to read and I cannot wait for the next one! Full review
here
.
7. The Coldest Girl in Coldtown - Holly Black
Tana lives in a world where walled cities called Coldtowns, in which quarantined vampires and humans live, exist. One morning, Tana wakes up after a party to find that all but three people in the house have been massacred by vampires: Tana, her ex-boyfriend, and a mysterious vampire boy on chains. Tana is determined to save them by going straight into the heart of a Cold town (Goodreads).
I'm not one for paranormal books, every one I've read just wasn't a good experience, but this book was just amazing. Vampirism is such an overdone topic but this book gives it a fresh, new spin. Full review
here
.
6. The Summer I Turned Pretty - Jenny Han
Belly has spent every summer at Cousins with her mom, her brother, her mom's best friend and her two sons, Jeremiah and Conrad. Belly has been in love with Conrad since she was ten, but this summer things change.
This was such a fun and quick read! I was expecting this to be a stereotypical, fluffy contemporary, but it was so much more. There are deeper undertones that lead toward a bigger picture. I was constantly thinking about this book weeks after I finished it. Definitely recommend. Full review
here
.
5. Ignite Me - Taherah Mafi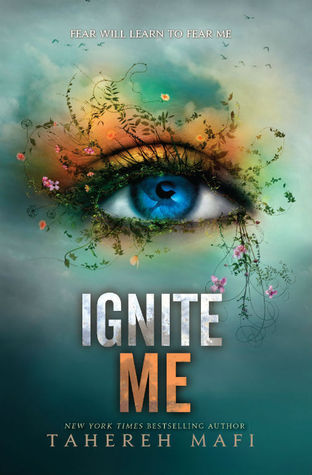 Ignite Me is the third and final installment of the Shatter Me series. I loved this book and series so so much! It was a ton of fun to read and I really loved the characters. It was a bit too romance-heavy for me thought, hence being only number 5 on this list. Nonetheless, it's a great book. I have 24 bookmarked pages that I reread every few weeks! If Mafi ever writes more for this series I'll definitely be picking them up.
4. Clockwork Princess - Cassandra Clare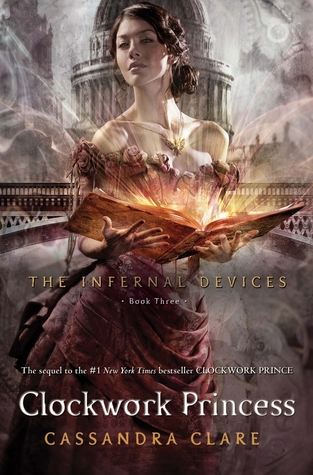 Clockwork Princess is the third and final installment of The Infernal Devices. I absolutely loved (I've used that word so many times in this post) The Infernal Devices, but the last book was definitely the best. It wrapped up the story so well and the ending was very satisfying.
3. Dreams of Gods & Monsters - Laini Taylor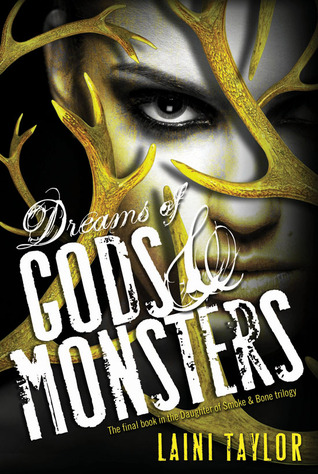 Dreams of Gods & Monsters is the third and final installment of the Daughter of Smoke & Bone series. What an epic ending to another brilliant series. The series got better with every book and I look forward to rereading it soon.
2. City of Heavenly Fire - Cassandra Clare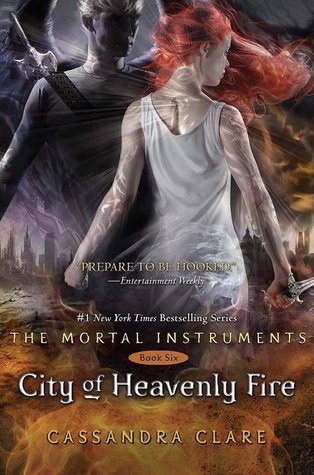 City of Heavenly Fire is the sixth and final installment of The Mortal Instruments series. I absolutely loved the entirety of this book. It made me laugh. It made me cry. If gave me all the feels. I was sobbing for the last 50 pages and I'm so sad it's over.
And the winner is...
1. In the Afterlight - Alexandra Bracken
In the Afterlight is the third and final installment of The Darkest Minds series. This was a stunning conclusion to one of my all-time favorite series. In the Afterlight is definitely the most dark and heavy book of the series, but it makes sense. The ending was incredibly satisfying. There were no loose ends, everything was concluded perfectly. If you haven't read The Darkest Minds series yet, what are you waiting for? (I cried five times during the reading of this book.)
Hope you liked this post! Until next time,
Hana