There are quite a few movies coming out this year. Here are the ones I'm most excited for.
Insurgent - March 20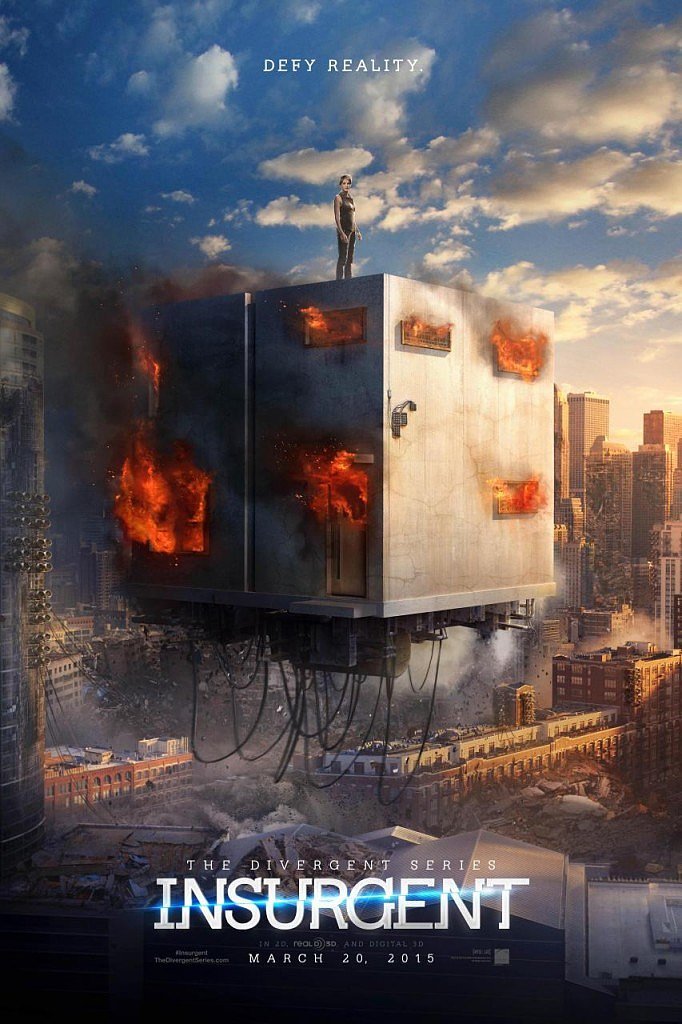 Beatrice Prior must confront her inner demons and continue her fight against a powerful alliance which threatens to tear her society apart with the help from others on her side. (via IMDb)
The movie I am most excited is definitely Insurgent. I love the Divergent series and while I didn't think Divergent was the best movie, I still can't wait to see Shai and Theo in Insurgent. I'm really confused about the premise of the movie in relation to the book though.
Avengers: Age of Ultron - May 1
When Tony Stark tries to jumpstart a dormant peacekeeping program, things go awry at it is up to the Avengers to stop the villainous Ultron from enacting his terrible plans. (via IMDb)
Avengers was so badass and awesome. I loved all the characters and action. It took a while for the 2nd movie to come but now it's finally here!
Pitch Perfect 2 - May 15
Collegiate a cappella group the Barden Bellas enter into an international competition that no American team has ever won. (via IMDb)
Pitch Perfect was an amazing movie; the perfect combination of sass and song. I wanted a sequel the moment I stepped out of the theater for the first movie and now I can't wait for it to come out.
Paper Towns - June 5
A young man, Quentin and his four friends, embark upon the road trip of their lives to find the missing girl next door. (via IMDb)
John Green is one of my favorite authors. The Fault in Our Stars was a great adaptation so hopefully Paper Towns will be as well. It wasn't my favorite book of his but I did really enjoy it.
Minions - July 10
Minions Stuart, Kevin, and Bob are recruited by Scarlet Overkill, a super-villain who, alongside her inventor husband Herb, hatches a plot to take over the world. (via IMDb)
Minions are so cute! I loved the minions in the Despicable Me movies and I'm so excited to see everything they did before Gru.
Maze Runner: The Scorch Trials - September 18
The Gladers have escaped the Maze, but now they face a new set of challenges on the open roads of a world ravaged by solar flares and disease. (via IMDb)
I don't think The Maze Runner is a particularly great book adaptation, however, it was a pretty good movie. I have yet to read The Scorch Trials but I'm still excited to watch it.
Mockingjay Part 2 - November 20
After being symbolized as the 'Mockingjay' Katniss Everdeen and District 13 engage in an all-out revolution against the autocratic Capitol. (via IMDb)
I really enjoyed reading The Hunger Games and have been liking the movie adaptations. Mockingjay pt.1 was a bit slow and somewhat boring so can't wait to see all the action and badassery in part 2!
And those are my most anticipated movies of 2015.
Thanks for reading!
Hana