Here are my favorites for the month of January :)
Books:
My first favorite is the book
These Broken Stars
. This was a beautifully written sci-fi romance. While reading, I became so attached and invested in the characters that even after I finished reading, I couldn't let go of them. I hope to soon actually own this. Full review
here
.
Movies:
My next favorite was the third and final installment of
The Hobbit
. I've loved The Lord of the Rings since Fellowship of the Ring came out (though I was only 4). I was so excited to see the prequels and I'm so sad it's all over. I actually started crying when I first heard/watched Billy Boyd's (Pippin!) song
The Last Goodbye
. Now to marathon all the extended versions...
TV: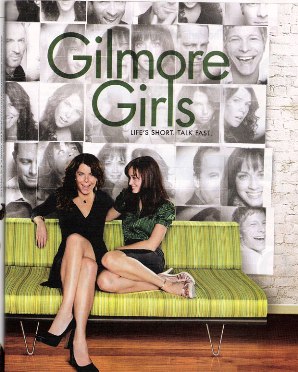 At the beginning of this month, I started watching Gilmore Girls. It was simultaneously the best and worst decision of my life. I have become obsessed and I'm currently on season 3, episode 18 (I'm kind of slow, I know). I love the family dynamic and whole premise of the show. Only 4 more seasons to go!
Music:
This one is somewhat of a strange choice, especially if you know me. I'm usually not one for rap but this month I've been really into Eminem. I find his lyrics are really meaningful, unlike the stereotypical rapper who just writes about money, drugs, sex, and objectifying women.
Hair:
At the beginning of this month I did something I've been wanting to do for a very long time: dye my hair. I got the ends of my hair dyed ombre blue. I really love how it turned out. Unfortunately, it faded really quickly and now I have gross greenish blonde hair so I need to get it redone soon.
My last two favorites are my John Frieda Moisture Barrier Firm Hold Hairspray and my Garnier Fructis Sleek & Shine Intensely Smooth Leave-In Conditioning Cream. I've used these products before but it's only this month that they really became a staple for me. With my hair bleached and dyed, it's really damaged so after I wash my hair, I put in the leave-in conditioner and it makes my hair so much healthier and shinier. My bangs have also grown out recently so to get them to stay in place when I put my hair up into a bun or a ponytail (which is a lot), I use the hairspray.
Until next time,
Hana